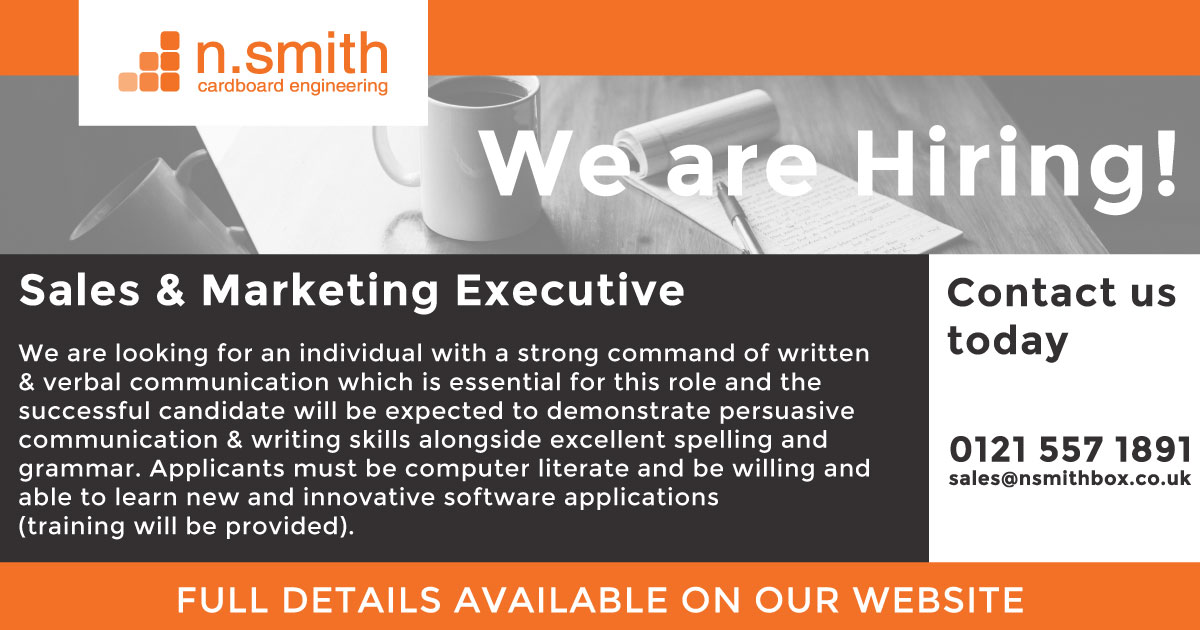 Sales and Marketing Executive
We are looking for an individual with a strong command of written & verbal communication which is essential for this role and the successful candidate will be expected to demonstrate persuasive communication & writing skills alongside excellent spelling and grammar. Applicants must be computer literate and be willing and able to learn new and innovative software applications (training will be provided).
Key Responsibilities
Sales and Marketing
Responding to and processing sales enquiries e.g. sending emails, responding to social media enquiries, contacting people by telephone to develop relationships or to book in appointments (not cold calling).
CRM and Data Management
· Preparing excel spreadsheets for import into CRM
· Updating the CRM with new leads and enquiries
· Filtering data in preparation for campaigns
· Sourcing data for use in marketing campaigns
Marketing Activities
Working on marketing strategies to enhance business development
Skills required
· Strong organisation skills
· Computer literate and willingness to learn new technology
· Excellent written communication skills
· Attention to detail (very important)
· The ability to deal with repetitive tasks whilst maintaining attention to detail
· Marketing or sales experience would be an advantage backed by strong administration and organisational skills.
To apply
Please email your C.V. and a covering letter to sales@nsmithbox.co.uk. Applications that do not include a covering letter will not be considered.
Position – Full time with some flexibility.
Salary: Negotiable.