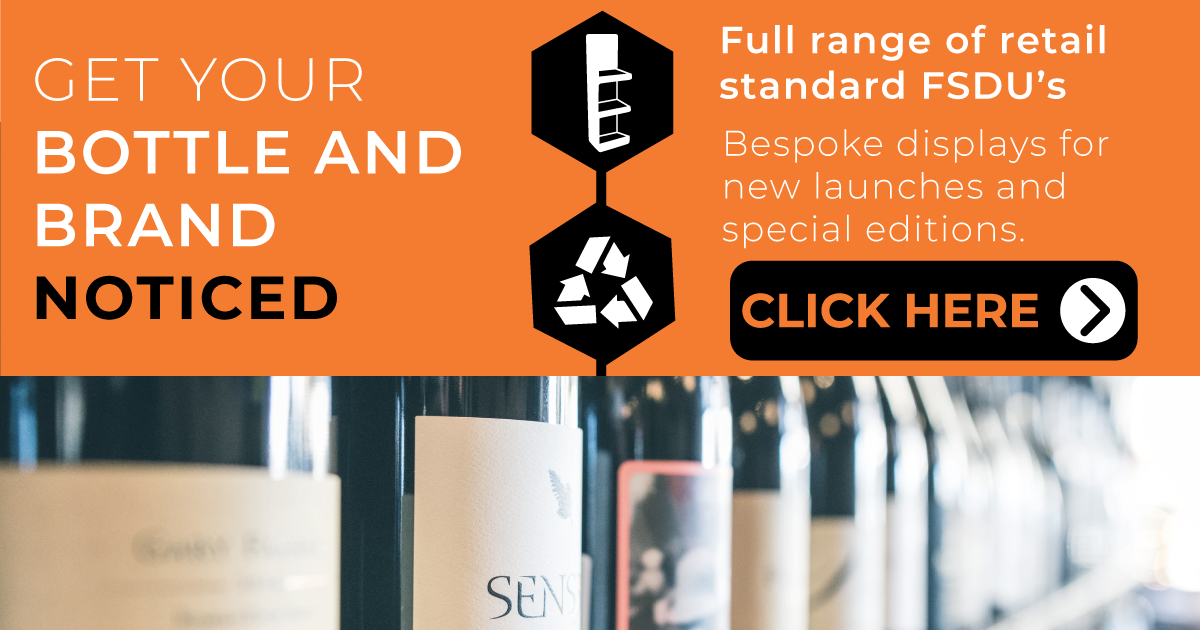 The alcohol industry is not only seeing a rise in big brand names but the continued growth of micro brewers and small distilleries, all with their unique and often stunning array of labelling and packaging is on the increase too. A well thought out design for POS displays, including FSDU's, is now more important than ever – prompting more sales for your product.
By reinforcing your brand identity consistently throughout your packaging and POS materials, the consumer will be drawn to your product.
We have a full range of retail standard FSDU's or we can create bespoke innovative displays for new launches, special editions etc.
Contact us for your display solutions on 0121 557 1891.