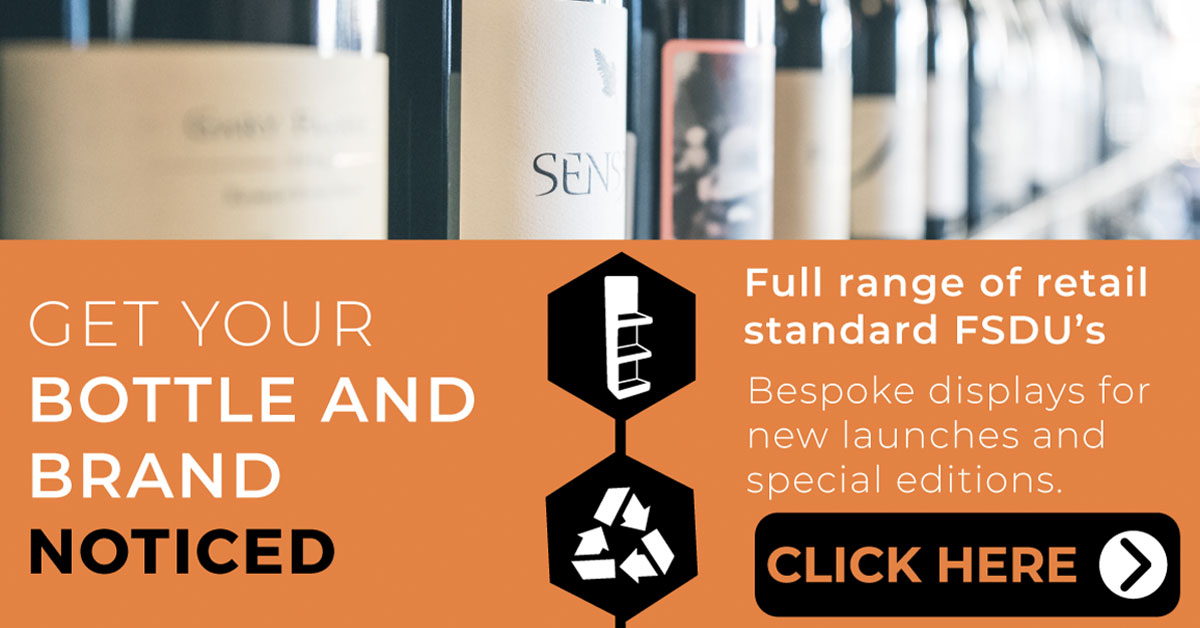 The 'supermarket spirit isle' is growing
The decision making process for the consumer can be overwhelming
The industry is not only seeing a rise in big brand names but the continued growth of micro brewers and small distilleries, all with their unique and often stunning array of labelling and packaging is on the increase too.
A well thought out design for POS displays including FSDU's is now more important than ever to make it easier for the consumer to make the right decision to choose your product.
Did you know, 70% of purchase decisions are made on the spot?
By reinforcing your brand identity consistently throughout your packaging and POS materials, the consumer will be drawn to your product.
With innovative designs, we will create, manufacture and supply eye catching, functional, cost effective, sustainable solutions to make sure your product gets noticed.
Make sure you stand out from the crowd.