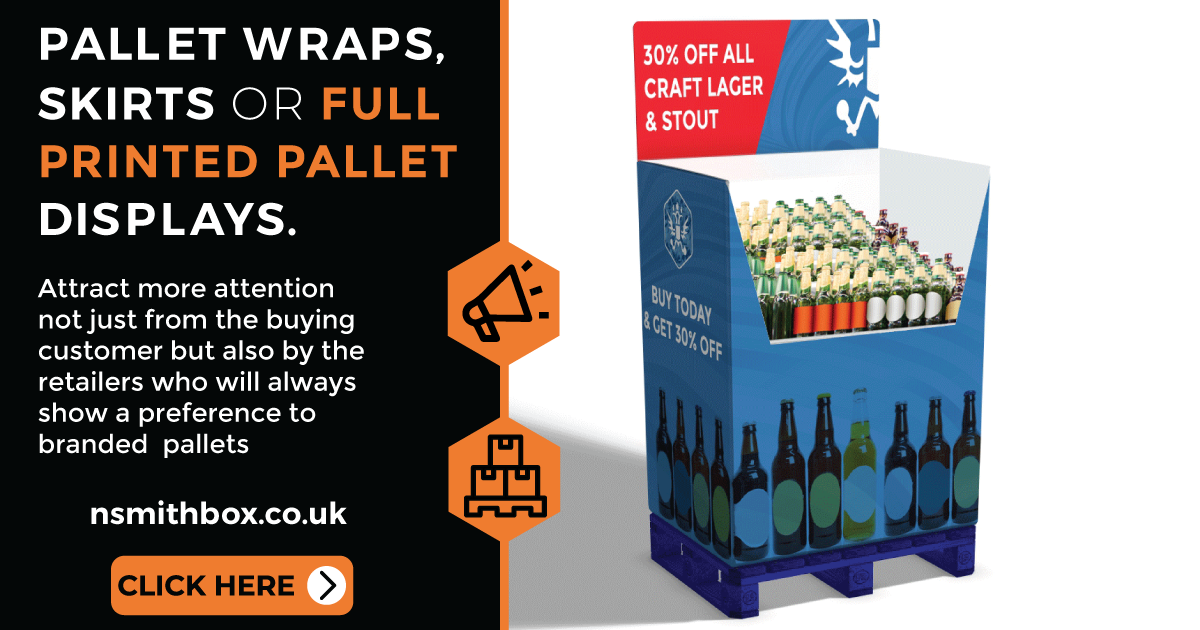 Pallet displays are the perfect solution to go from manufacturing onto the shop floor, whilst keeping your brand clearly displayed for all to see and are also a great way for retailers to display, advertise and ultimately sell your products.
A branded pallet will attract more attention not just from the buying customer but also by the retailers who will always show a preference to branded pallets, over plain pallets and display them in prominent locations around the store to attract better foot fall.
At n.smith, we design and create eye-catching displays from full pallet wraps to pallet skirts, in short or long runs, for small one off promotions to large run national campaigns.
If you are looking for a manufacturer who can offer flexibility, creative design and will work with you to deliver on great value, call us now and make sure you get prime position for your products.