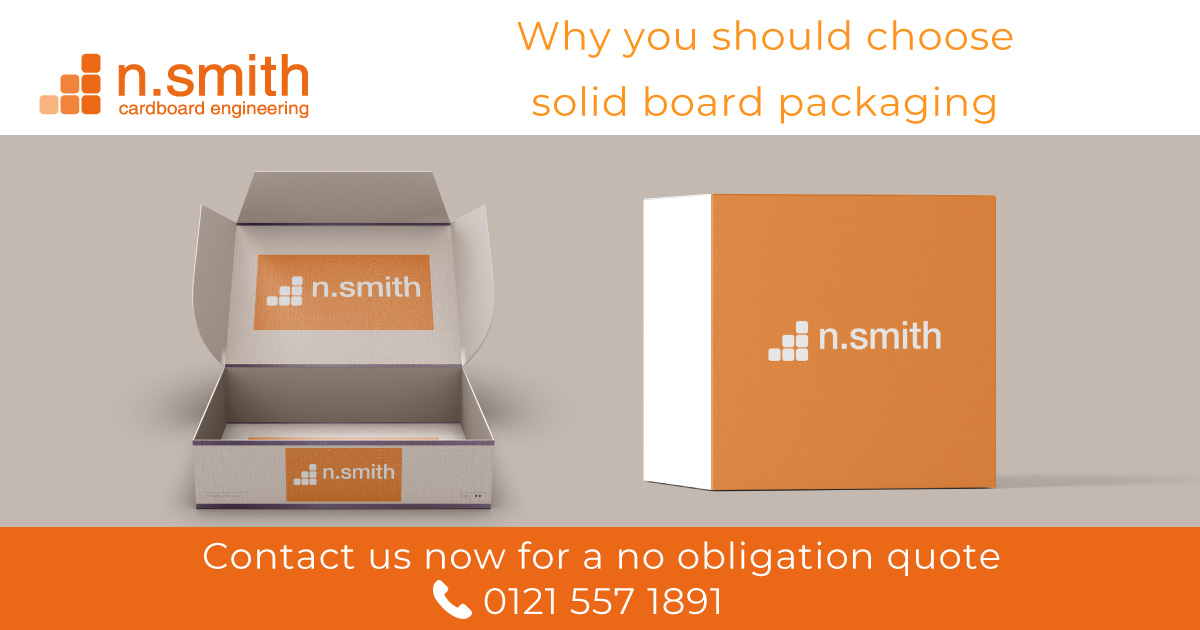 Solid board packaging is a flexible and cost effective method to present products professionally and applies itself to many applications such as presentation materials, retail and manufacturing.
Printed or unprinted, small or large runs and with bespoke sizes and designs, this 'packages' up to be the perfect solution to take your product to market.
Solid board packaging has a number of excellent and unique qualities which make it a reliable, sustainable packaging solution.
What are the key benefits of solid board packaging?
• High density provides top-grade rigidity
• Solid board packaging is 100% recyclable
• Flat, clean surface makes solid board perfect for printing high-quality graphics to best market your products
• This also makes solid board the complete candidate for Retail Ready Packaging.
• Solid board packaging takes up less space in transport, storage and handling than corrugated cardboard
• Excellent moisture resistance makes it ideal for packaging fresh and frozen products
Get in touch today on 0121 557 1891 to get a no-obligation quote for all your packaging needs.