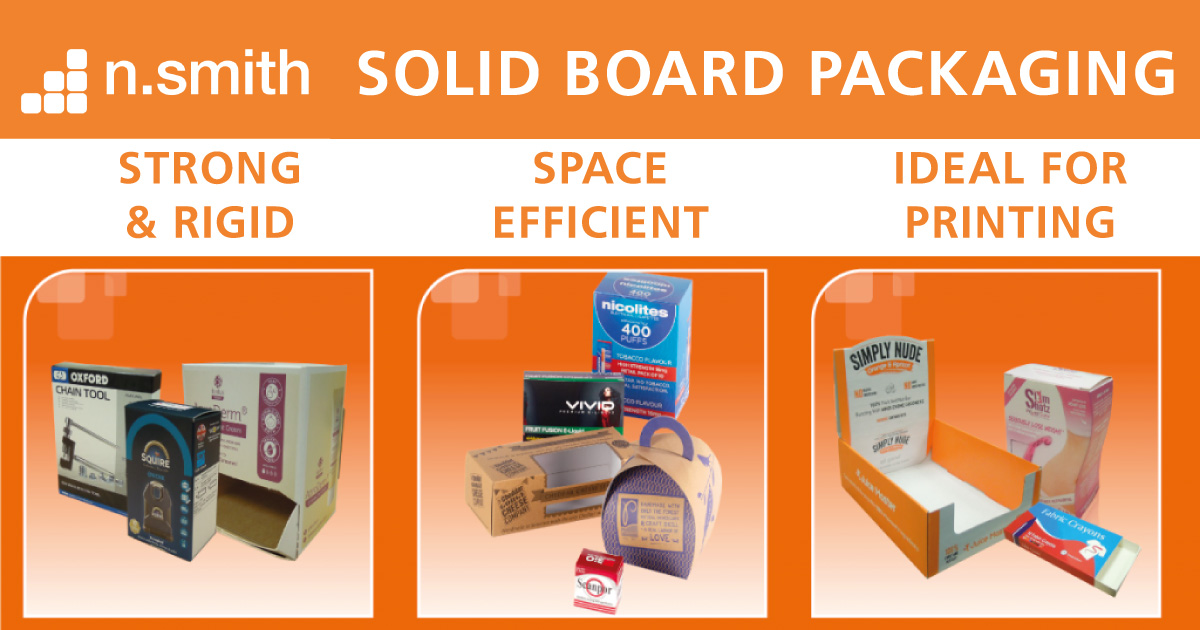 Solid board carton packaging is a flexible and cost effective method to present products professionally and applies itself to many applications such as presentation materials, retail and manufacturing.
From plain cartons right on up to litho-printed Shelf Ready Packaging, we offer the complete range of solid board packaging using sustainable, recyclable materials. Solid board packaging is high density and rigid, has a flat surface ideal for printing, and takes up minimal space in transit or storage, driving down costs.
Printed or unprinted, small or large runs and with bespoke sizes and designs, we can help you find the perfect solution to take your product to market.

Get in touch today on 01215 571891 to get a no-obligation quote for all your packaging needs.