Household name Royal Canin approached N.Smith with an idea to produce a promotional Kitten Starter pack to be sold online and in retail outlets.

Initially the brief was simple, to produce a fully printed litho laminated box to hold multiple items which opens from the top.
Things get more complicated with the idea of having a cat scratch mat with printed edges fixed to the bottom of the box which is detachable and leaves the base of the box intact once removed.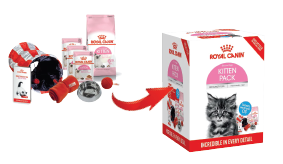 'We always enjoy providing solutions for out of the ordinary enquiries. This one was particularly challenging but exciting and gave a real sense of achievement for everyone involved.'

Richard Owen – Solid Board Manager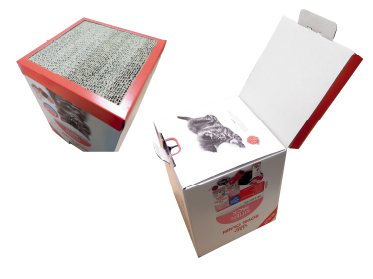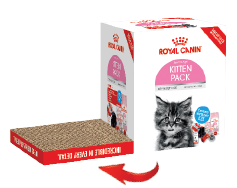 We were able to achieve this by adapting a product traditionally used for protective packaging and void fill. The pad was then encased with a simple carton printed on folding box board with a large aperture making the finished scratch mat visible, look great and match the brief perfectly.
The box itself then had 2 closing flaps with locking tabs on the base, the external one having a perforated edge. Once the pad was attached to the external flap, it could easily be removed, leaving a fully functional base.
N.Smith completed the order by packing Royal Canin's products in 4 combinations for different outlets complete with a point of sale tent card. The shelf ready products were then sent to a distribution centre.