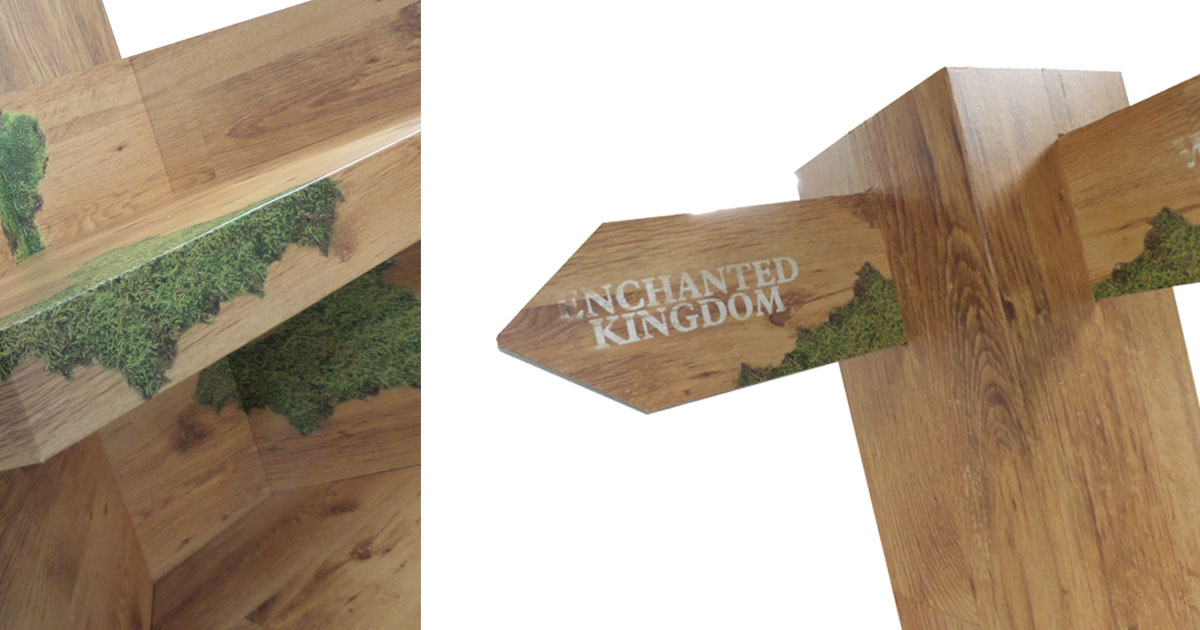 A company operating in the garden ornament market approached N. Smith wanting to make a greater impact in the increasingly fierce retail environment.
Struggling to stand out against competition within home and garden furnishing stores, the client wanted to gain exposure with an FSDU (free standing display unit) that was as unique and creative as their own products – they wanted something much more than just a standard, square FSDU. To be as eye catching as possible, yet in keeping with their whimsical and "enchanted" theme, the client asked if it was possible to have a sign-post-style unit.
"We loved the creativity and challenge posed by this brief!"

Kerry Tyers – Commercial Director
Using our technical know-how and years of experience, we developed a FSDU that was not only in-keeping with the client's brand, but also striking and different to those used by competitors.
The display was designed with a sturdy, double-shelved base to ensure the FSDU was structurally strong and well balanced, whilst offering plenty of space to house products securely and in an attractive way. Engineered as a corrugated cardboard "click-lock" unit, the display was lightweight, could be flat packed for delivery and was also easy to assemble in-store. Close attention to detail meant that the structural design complemented the client's branding and artwork, whilst achieving the important sign-post and "360 degrees" of customer viewing requested by the client.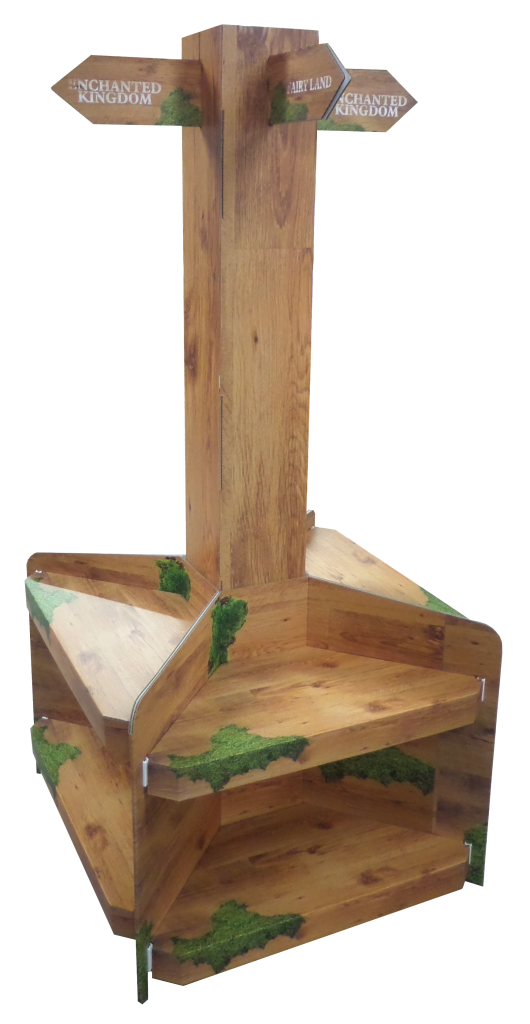 By fulfilling the client's brief we enabled them to achieve greater exposure in retail environments – setting them apart from the competition and maximising their sales potential.
"We are so impressed with our display unit designed by N Smith – it's allowed us to stand out against competition in retail spaces
and grab attention at trade shows! They made our vision a reality."

Mrs Davies