An established snacks company approached N. Smith with the brief of creating a set of branded displays that could be used at their exhibitions to enhance their product offering.
The customer wanted these units to be reminiscent of a bar or pub scene and required the displays to be strong enough to hold jars of the snacks, alongside other weighty props on the shelves during trade shows and demonstrations. The versatility of the units was also key, as the client needed to be able to adapt the units to fit different sized exhibition stands. This meant that the units needed to be both functional and visually attractive on their own as well as in a trio.
This unit was designed from EB flute and digitally printed. Due to the weight of the product being displayed on the shelves, it was important to come up with a design that mimicked a bar scene yet also had inbuilt strength. Our designers subtly reinforced the shelves using extra board – the material was rolled and folded back under itself to ensure the shelf would hold the products without warping. A matrix design was utilised in the base to ensure the overall unit was well-balanced once products had been added.

"Whilst doing our own exhibition stands we know how important it is to make an impact. These displays had the added challenge of such a weight to display. Our designers did a great job."

Kerry Tyers – Commercial Director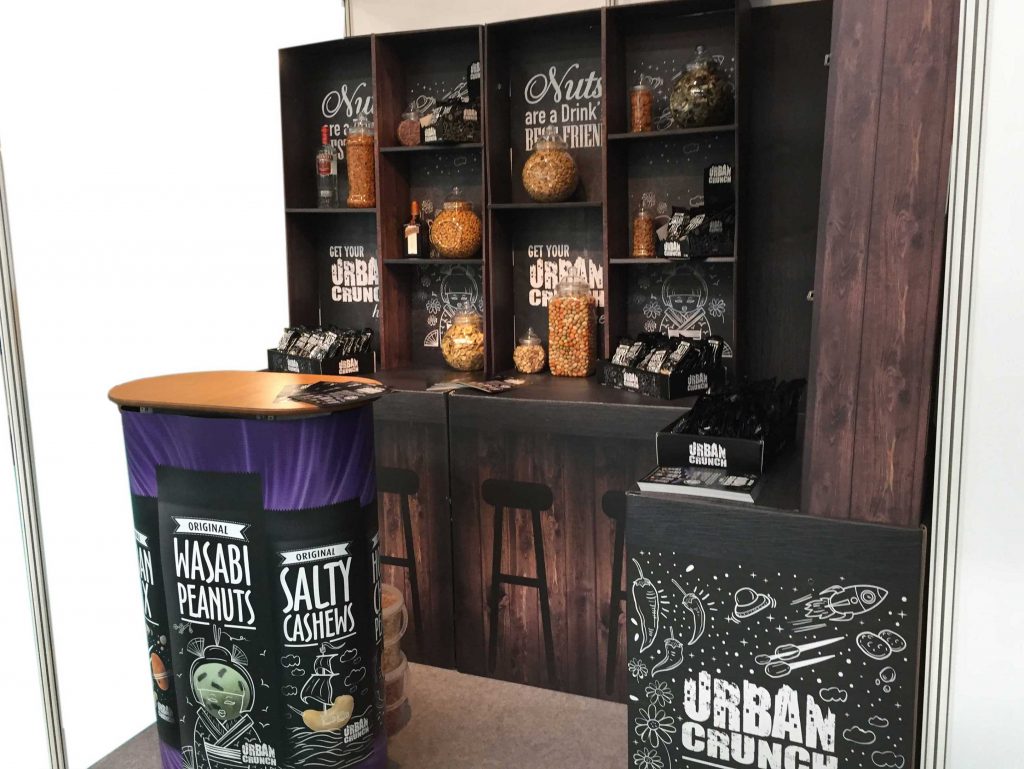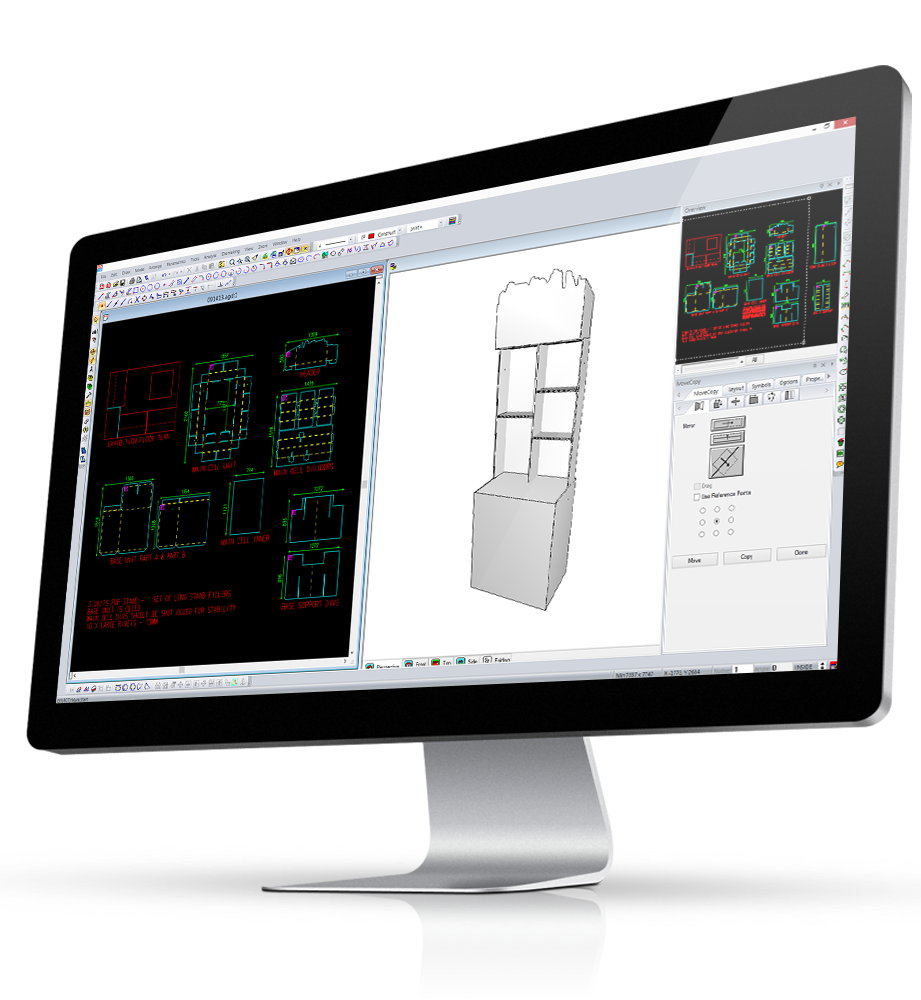 The units were designed with flat sides and with the counter and shelving at the same height meaning the units could be used in a range of formations as required. A simple lock style was used to allow for easy assembly, with the units being constructed in a few simple steps. This also meant that disassembly was easy and that the units could be flat packed for transportation and storage between trade shows.
From the beginning, the designers had the floor plan to the exhibition stand. Calculating the optimum size to suit the area, a 'buffer' sheet was added to rivet into the corner. This also doubled up as storage for stock and other items needed during the show.
The client has commented on how lightweight yet strong these units are and how quick and easy they are to assemble – perfect for transporting between exhibitions. The customer can use these display units in different formations to match their requirements making the units the perfect, flexible solution to show off their products.
"We had such a great response at our exhibitions about these stands. They certainly helped us stand out. We couldn't be more pleased with the units, they are strong yet lightweight, we can flat pack them and assemble at the show, so we only need the car for transport."

Ms Christou – Director