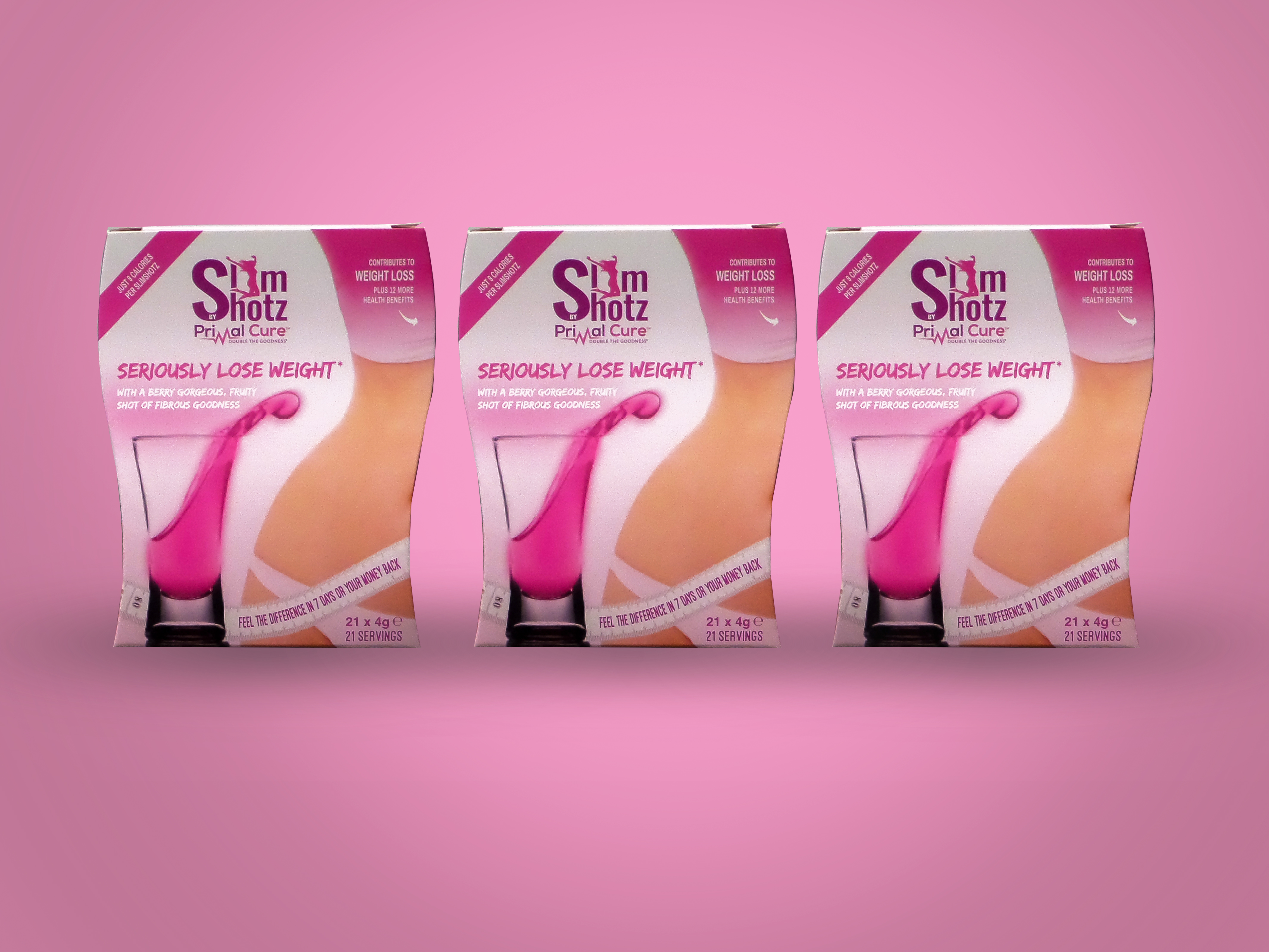 A company working in the health and nutrition sector approached N. Smith wanting to update their packaging for a line of weight loss drink sachets. An important aspect of the brief was for the carton to have curved sides – the customer wanted to compliment the current artwork and stand out from the competition.
The carton was designed in 400-micron carton board. This material was chosen as it is lightweight yet sturdy, can be manipulated into curves and lithographically printed with a high-quality finish.
Our designers took great care to ensure that the curves of the carton were designed sympathetically and with the customer's artwork in mind. We wanted to compliment the graphics and branding, not confuse or take attention away from them. It was also important to consider how the boxes would pack together during transit when designing the shape of the box – we wanted to ensure efficiencies throughout the entire supply chain.
"Adding curved edges to a box was a challenge we were excited to accept".

Richard Owen – Solid Board Division Manager
A push lock/envelope base meant that minimal glueing was required and that assembly was quick and simple. Additionally, this design provided a flat base to support the curves of the box and ensure it was self-supporting on retail shelves.
With intelligent engineering going into this unusual carton, we have created instantly recognisable packaging for this customer, helping them to stand out within the health and nutrition industry.
"This carton design not only compliments and reinforces the customer's branding but extends their strong marketing message."

Graham Welsby – Studio Manager