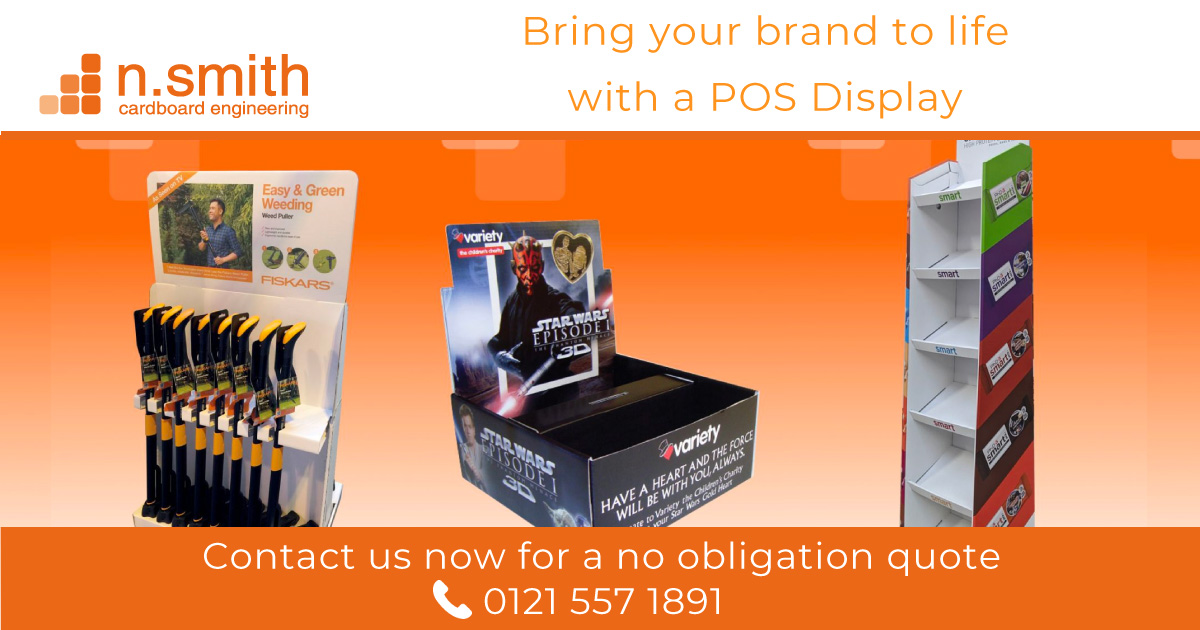 Cardboard can be used for a whole lot more than e-commerce and transit, including spectacular POS displays which can attract the attention of shoppers and help your products stand out from the crowd.
POS and free-standing displays can be designed for almost any product, notably standing out when compared to similar products displayed on traditional shelving.
So whether it's racks of garden tools, shelf units for Christmas gifts, trays of scented candles, or counter-top units for trading cards and snacks, we can provide the solution which will best accentuate the qualities of your product.
If you'd like to work with a company you can rely on to showcase your products and brand at their very best, please do get in touch on 01215 571891 or email sales@nsmithbox.co.uk.