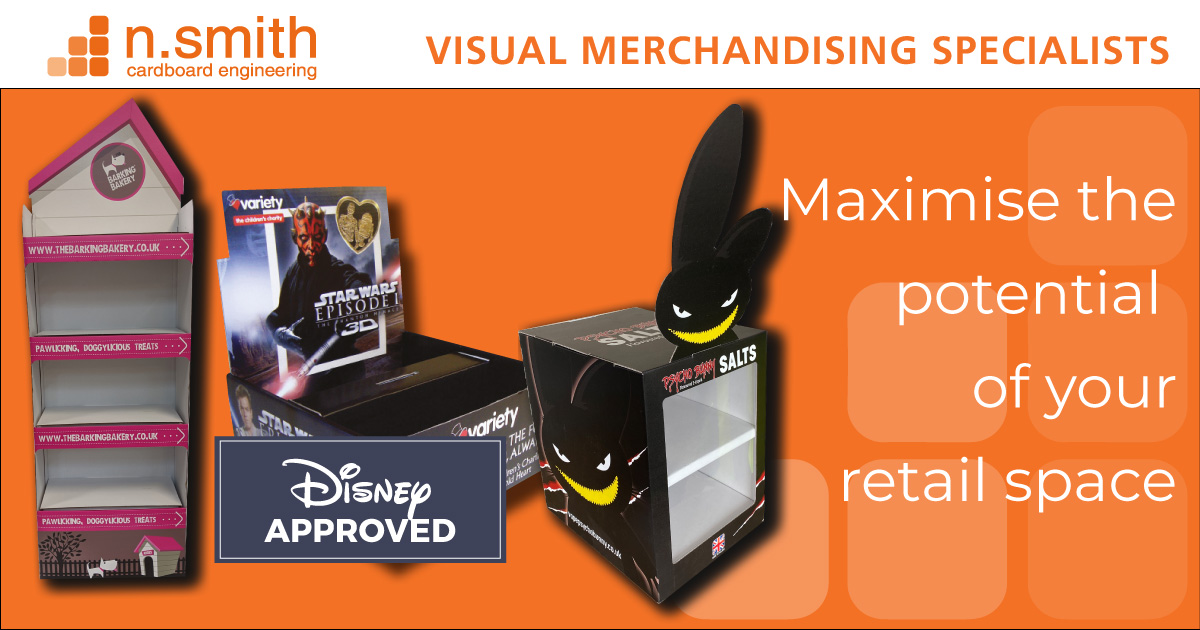 Get your products noticed with visual merchandising from n smith.
Did you know visual merchandising can be a hugely effective tool for boosting in-store sales?
Visual merchandising can:
Increase brand value
Increase sales
Attract more customers
Whether it's point of sale (PoS), print displays, props or free-standing display units (FSDUs), an attractive visual display can help drive add-on sales to your customers.
Get a no-obligation quote for your merchandising needs.