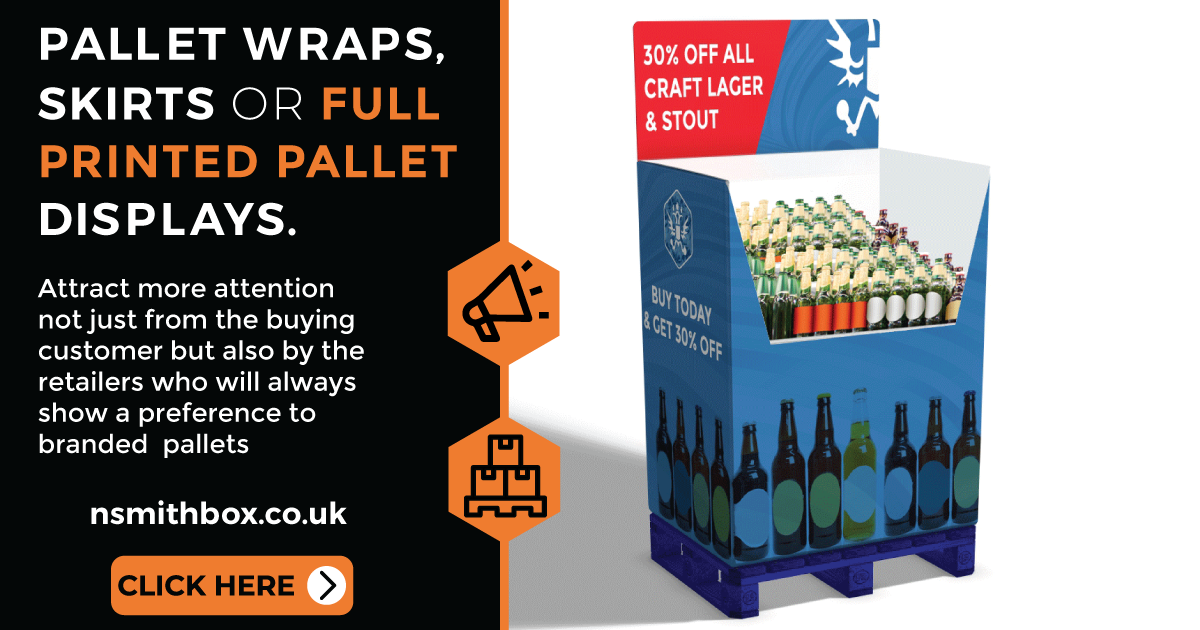 Pallet displays can be the perfect way to transform a utility such as a pallet into a fantastic and eye-catching marketing tool. They are primarily used for showcasing large quantities or heavy merchandise on the shop floor. Pallet displays are a fantastic way of showing your brand off prominently and act as a great method of displaying, advertising and selling your products to consumers.
Pallets are cost effective displays which, due to their size, can really stand out to customers. Branded ballets will also be a bigger draw than plain pallets for retailers looking to build an engaging and attractive shopping experience.
At n.smith, we design and create eye-catching displays from full pallet wraps to pallet skirts, in short or long runs, for small one off promotions to large run national campaigns.
If you are looking for a manufacturer who can offer flexibility, creative design and will work with you to deliver on great value, call us now and make sure you get prime position for your products.