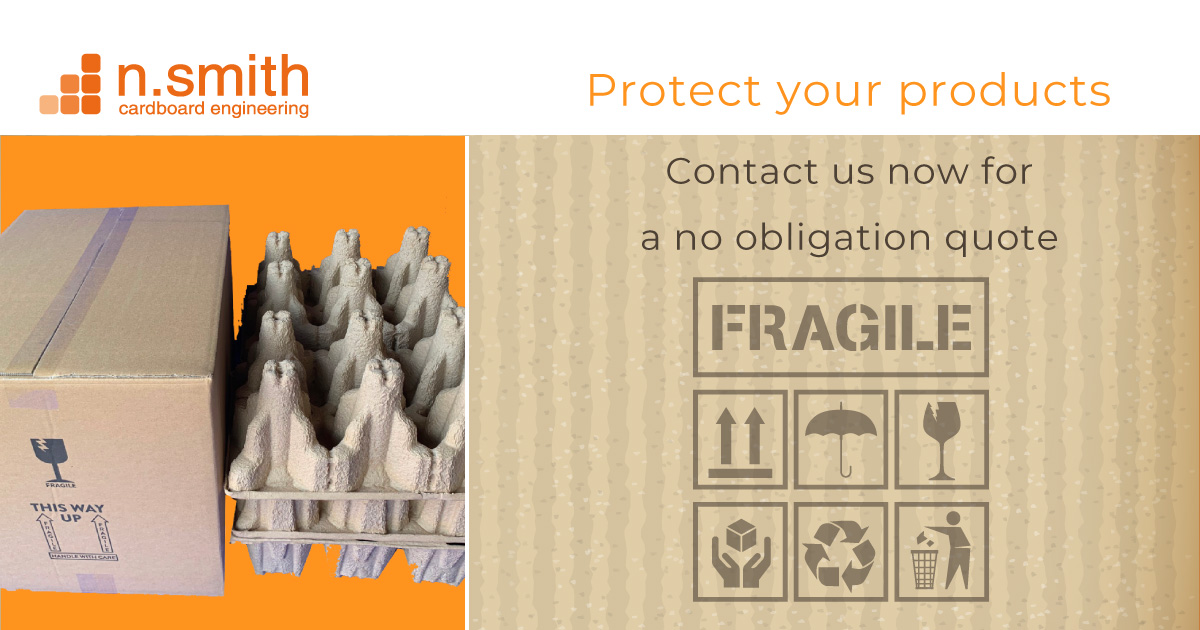 Packaging and distributing fragile items is one of the more challenging elements of supplying products. Ensuring everything arrives on time and in one piece is the result of many factors, chief of which is the box itself.
Keeping fragile items safe begins with finding the right box. The ideal packaging will minimise space around the product(s) while leaving just enough room for additional protection such as bubble wrap. 
The next concern is the thickness of the cardboard used. Thicker boxes and doubled-walled cardboard will help reduce the risk of damage to the product or tearing to the packaging. The thinner the board used, the more internal packaging will be required to sufficiently protect the products inside.
Lastly, there is the potential for packaging multiple items within a single box. We offer everything from cardboard dividers to bespoke die-cut cardboard inserts and product-specific moulds for particularly fragile elements, such as glass bottles .
If you are worried about providing sturdy enough packaging to best protect your products, we would love to talk to you. Together we can work with you to create the exact packaging for your needs and help keep breakages to a minimum.
Get a no-obligation quote for your packaging needs.