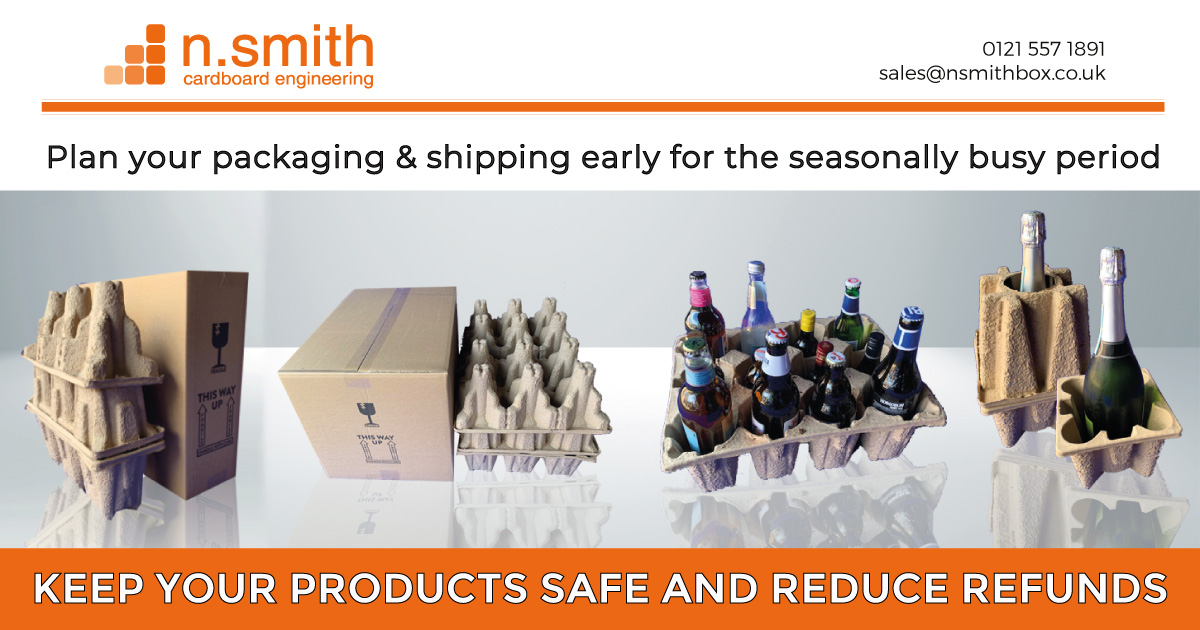 We have multiple packaging solutions, both off the shelf or bespoke to your products.
Here at n.smith we specialise in 100% sustainable wine & spirit packaging.
Whether it's a single small bottle, magnums or 12-packs, we have the packaging to keep your wine & spirits safe and secure, helping your business cut down on losses from damages and returns.
We hold stock of all sizes waiting for your call but please try to avoid ongoing UK transport issues by ordering in advance.
• We have solutions to almost any size or quantity of bottles
• Made in the UK from 100% recycled material
• Quick, easy to use and cost effective
• We support more than 38 different bottle sizes & shapes
• 1, 3, 6 and magnum-sized bottle packaging available

As we are a DPD-approved manufacturer, your products are safer in our packaging.