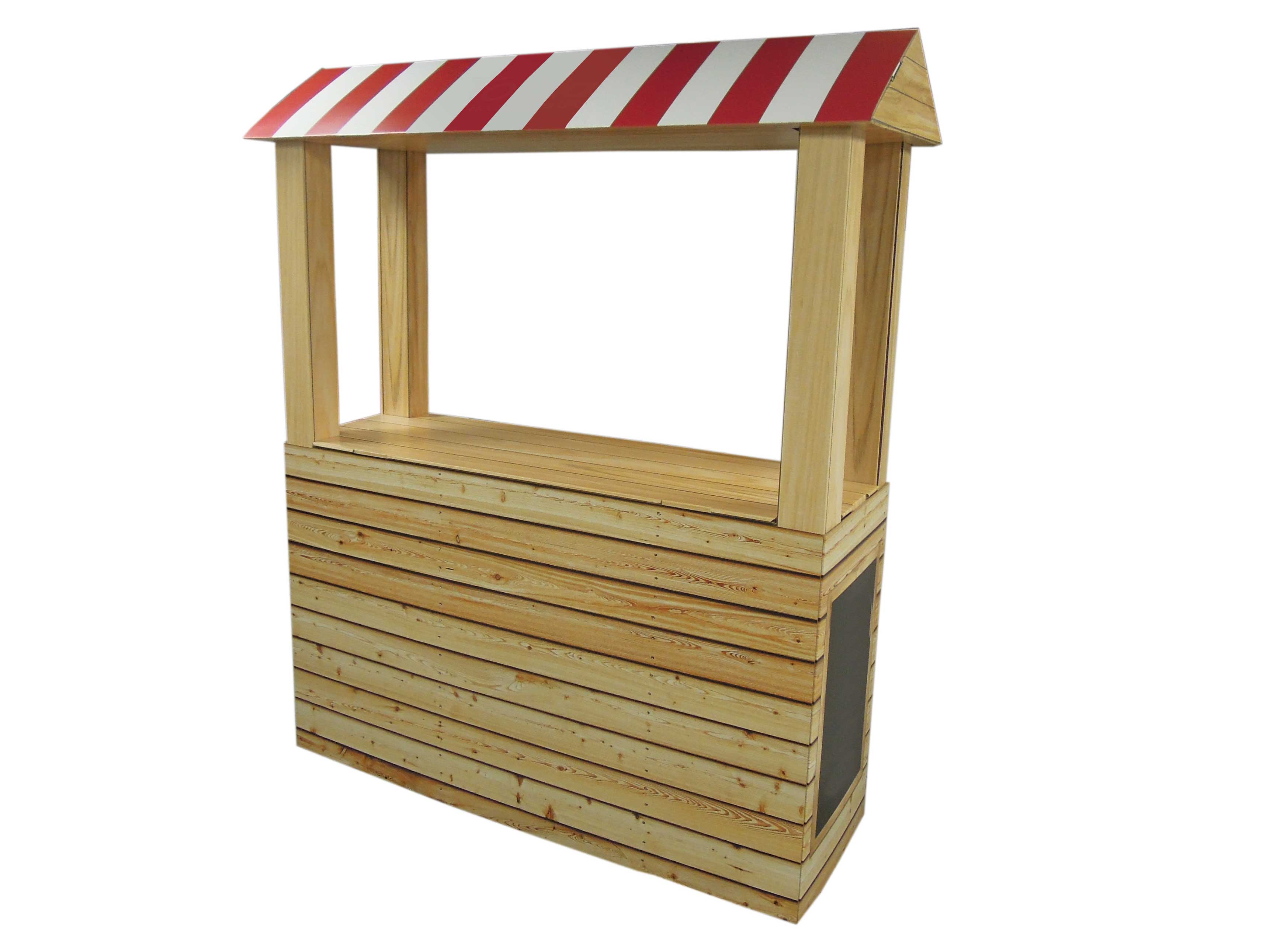 A company operating in the home improvement and DIY market approached N. Smith wanting to create a multi-functional display area that could be used in retail environments and at exhibitions for product presentations and demonstrations.
The brief was to recreate a traditional market stall out of EB flute cardboard. The customer wanted wooden posts and a striped awning to tie in with their heritage branding. As a traditional market stall would have, the customer wanted a counter to enable a demonstrator to stand behind during demonstrations.
"Using a specially designed system we met the client's brief and enabled them to achieve their goals with a lightweight, multi-purpose display. Helping them to stand out from the competition and maximising their sales potential. This unit is so easy to construct it can be used for exhibitions, internal training, and even set up at customers office for a more impactful impression" said Nigel Reynolds – Managing Director.
He continued, "Technical know-how and years of experience went into creating this sturdy display unit, we developed an FSDU that was not only in keeping with the client's brand but also striking and aesthetically in keeping with the client's requirements."
"Creating a strong and durable display was key to the success of this project!"

Kerry Tyers – Commercial Director
As the customer wanted to use this display to demonstrate their products, a strong and sturdy design was absolutely key to the success of this brief. Designed out of EB flute and with a cleverly designed crossed matrix design within the base of the unit, this display was able to hold up to 95 kilograms of paint. This not only allowed the customer to be flexible with their demonstrations and unrestricted with their paint usage but due to the way the matrix had been designed – the overall unit remained lightweight to transport easily and be put together by a single person.
Additionally, the design of the market stall as separate click-lock parts ensured that assembly was quick and easy and that the unit could be disassembled and flat packed for transportation between separate shows. This enhanced the unit's usability and allowed the customer to reuse the unit on many occasions – in stores and at exhibitions.
"Corrugated material is so versatile. We can make it strong and durable to suit pretty much any application. With this project, the table area had to have strength across the whole width with no weak spots. We designed a bespoke matrix support system that sat underneath the top so the customer could product demonstrate without the worry of all their product collapsing and spilling"

Graham Welsby – Design Manager