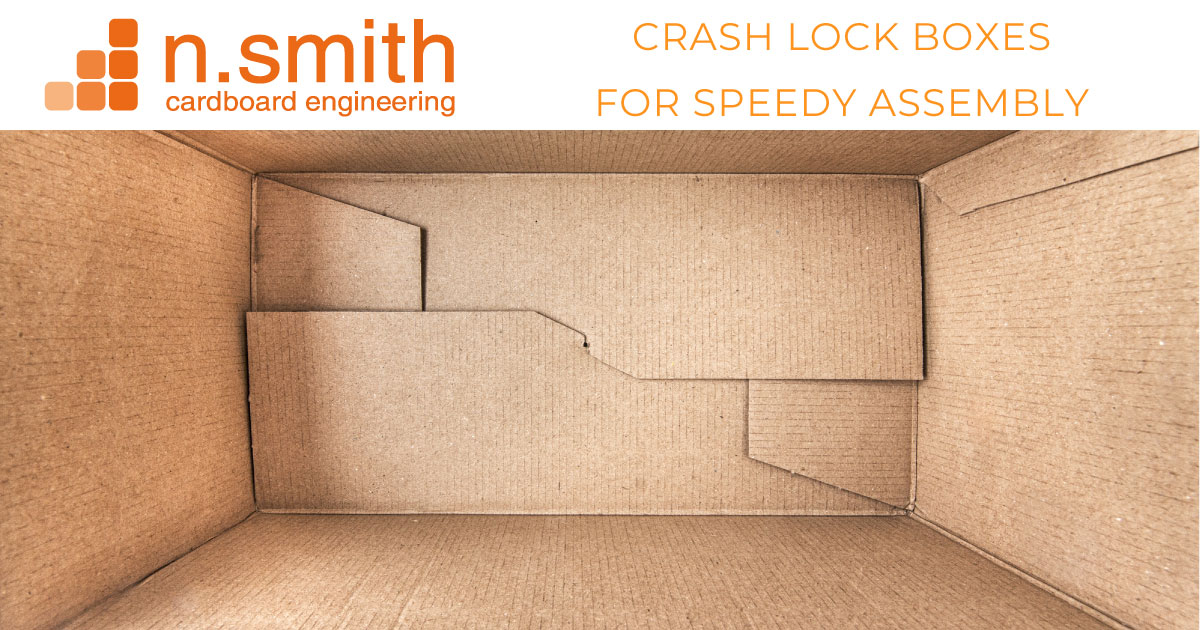 There are few quicker methods of getting your product shipped than crash lock boxes. Otherwise known as self-locking cardboard boxes, these are renowned for the speed with which they can be assembled, packed and dispatched.
Corrugated self-locking cardboard boxes also have a small footprint through being flat packed, minimal assembly required, and can often require zero secondary packaging such as tape.
If you or your business are looking to cut down on the time spent assembling and packaging your e-commerce products, we can manufacture corrugated crash lock boxes to speed up your business.
We offer a range of order volumes for crash lock boxes and can also enhance the packaging with printed branding for those looking to present a more premium product.
Get a no-obligation quote for your packaging needs.